We are looking for your Feedback to deliver the best product!
Hello XDC Network community,
Jon @walterblueu and Phill @menezesphill recently released the Beta MVP for XDC Network On-chain Voting dApp and also hosted a live demo to walk through the features.
We hope you can take a few minutes to test and provide feedback. This platform is intended for the community and we want to hear your thoughts.
---
Useful Links:
Demo Video: https://www.youtube.com/watch?v=BWT2WsTbT18
Voting dApp: https://xdc-voting-dapp.vercel.app/
Apothem Faucet: https://faucet.apothem.network/
---
Feedback
Feedback is welcome on bugs and features. Connect on discord (https://discord.gg/Uxt6AtjQda) or through the feedback button on the dApp (see image below) which will bring you to a google form.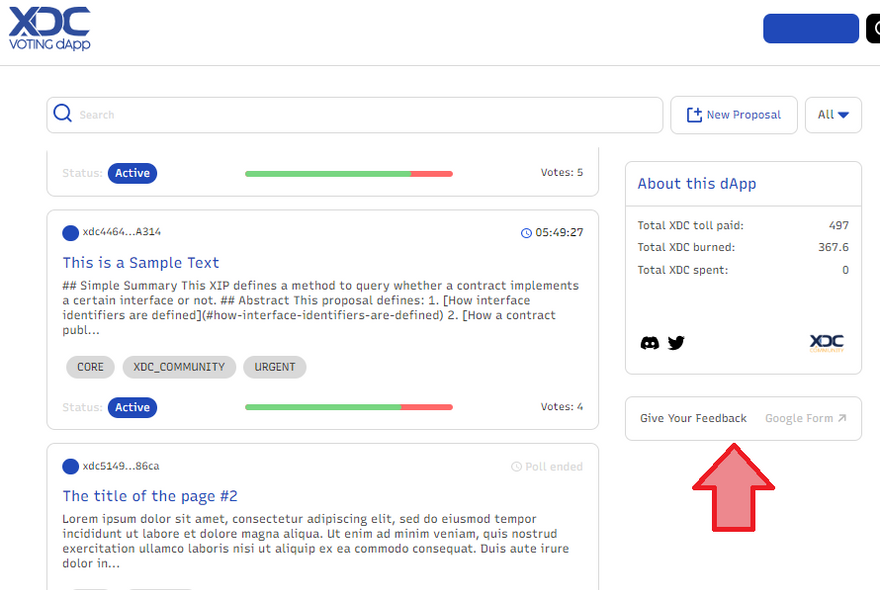 ---
Timing
We are looking to close out the Beta testing by Jan 20 so we can fix bugs, add features, and launch the first version to XDC MainNet.
Your support is valuable and appreciated.
Thank you,
Jonathan