onXDC brings all projects across the XDC ecosystem into one place, providing a seamless experience and a one-stop-shop for every project built on XDC Network. As the community grows and we continue to develop amazing projects that will change the world. We need one place to access everything on the XDC Network. (Future Website: OnXDC.Network)
The primary goals of this project are:
To shine a light on all the amazing projects built
on the XDC Network

To make easy to find and educate yourself on any project building
on the XDC Network

To find up to date news on all the projects building
on the XDC Network

Listen to a library of podcast and content for projects built
on the XDC Network

To make easy to connect and partner with projects built
on the XDC Network
This is where we got the name "onXDC"
We need you, members of the XDC community, to vote in order to bring this platform to the center of the XDC Community.
If there is enough support for this initiative within the XDC community, then the budget outlined below will be distributed from the XDC Ecosystem Development Fund and used to fund the XDC Community Initiative.
We would appreciate any comments for or against the proposal in the comments section below. We will also be hosting events and AMAs to have live discussions about the proposal.
After you've made your decision, please cast your vote in the comments section: Vote = YES -or- NO
Voting will start Saturday November 12th at 5AM CST (UTC+6) and end Friday Nov.18 at 5am CST (UTC+6).
Thank you in advance for your support!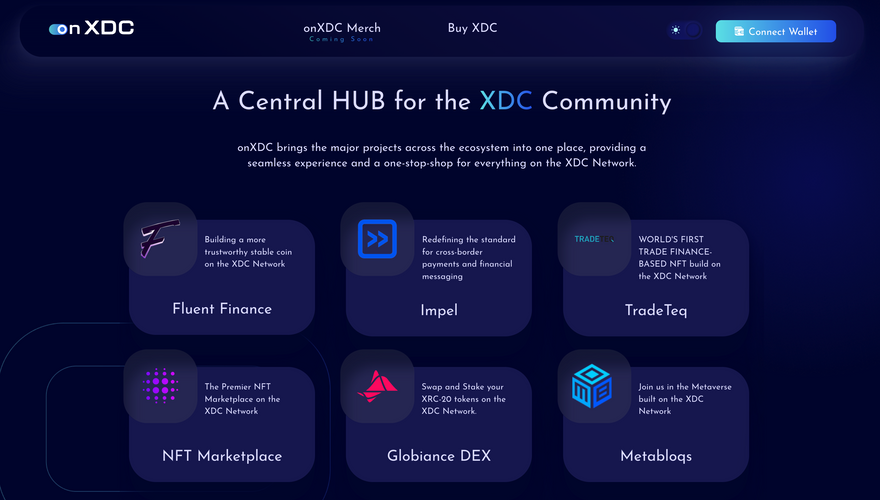 ** Logos chosen at random, no official partnerships at this time **
The goal here is pursue rapid and mainstream adoption for all the projects built On the XDC Network
The projects included on OnXDC will include (but are not limited to):
XDC News
XDC Podcast
XDC Gaming
XDC Metaverse
XDC Discord
XDC Telegram
XDC NFT Marketplaces
XDC DEX
XDC Rich List
XDCMasternodes
XDC Events
Conferences
XDC Bounties
XDC Documents
And so much more!
Based on the needs, desires, thoughts and ideas of the community and XDC Ecosystem.
All projects are welcome from the XDC Network. But each project will be interviewed and validated in an effort to prevent any scams on the XDC Network!
What will we highlight?
There are so many things going on the XDC NETWORK
ISO 20022 projects with Impel

$50M raised with LDA Capital

First faith based token build on XDC with Cresite
Many founders have their heads down focused on their work and don't have the opportunity to share all the exciting progress that's being made.
So we will highlight this onXDC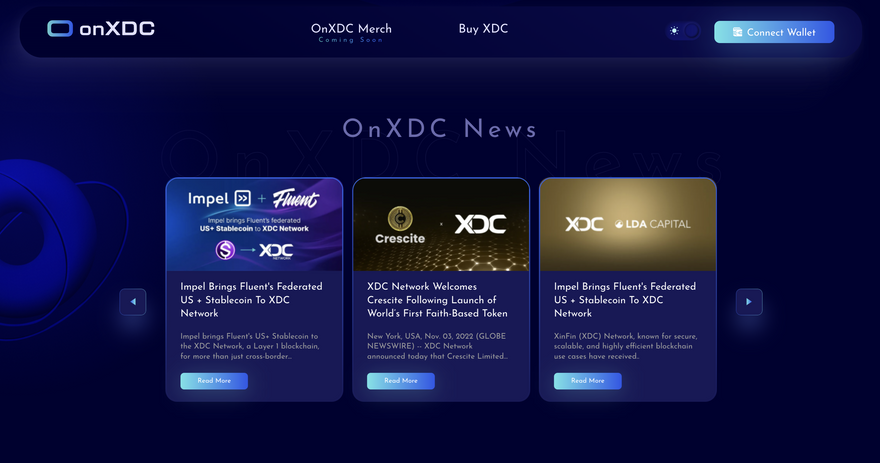 Goals and Deliverables
The goal of the project is to bring the XDC Community together. This project will simplify and streamline access to information and education resources on XDC. Make it easy for a new XDC Community member to find a podcast and bring themselves up to speed on a library of relevant topics. Make it easy for a community member to find all the NFT marketplaces, Swap on the Dexs, financial services companies, travel booking companies, Metaverse, etc.
The goal is also to create a cross pollination effect. Maybe someone is coming to check the rich list and ends up buying and XDC domain. Maybe someone is coming to find an XDC Bounty and they buy an NFT. Maybe someone is coming to visit the Metaverse and ends up buying fractional ownership on a Masternode. Having one easy to navigate platform that features everything XDC has to offer will allow this to happen.
We can catalog every company in every industry segment to make them easy to find.
We can pump out news for all projects as it comes in!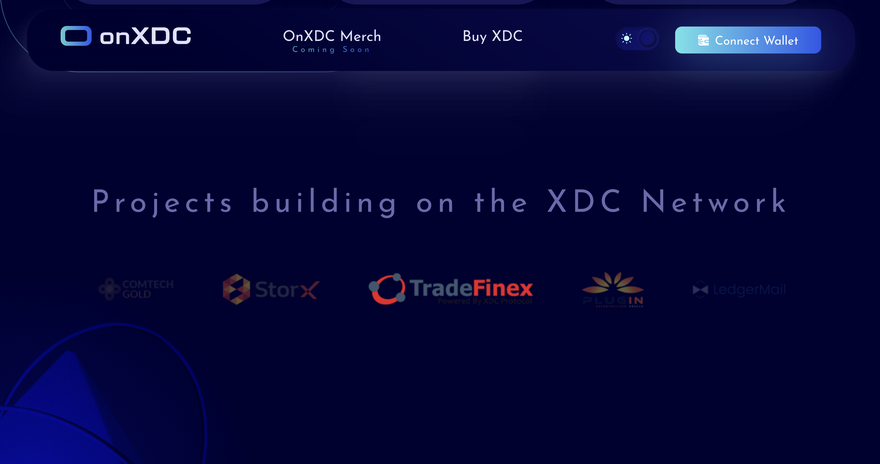 2023 Team
Tre' Nelson - Linkedin (Owner, Operator)
One Full-Time Dev
Marketing & Social Coordinator
Content Creator & Editor (Podcast, News, etc.)
Budget

2023 Monthly Salary Breakdown
Founder 4K
Full time dev 10k (Front End Design & Backend Development)
Marketing & Socials (contract) $1,000
Content & editing (contract) $1,000
Legal (4 hours) $1000
Sustainability
The goal is to use the requested funds as a one year runway to build a sustainable business.
We want to shine a light on all of the companies building on XDC without having to ask for advertising dollars. Especially in a bear market. As the market, industry awareness, adoption revenue for the projects on XDC grows. We will ask for advertising dollars in year 2 and run a full sustainable business.
Summary
We are asking the XDC Network community to support a project built specifically for the XDC Community. Let's come together and support a project built to provide mainstream adoption of the XDC Network as this space grows over the next several years.
Thank you for taking the time to read our proposal!
Vote = Yes!