I can no longer connect to my MEW wallet via my Ledger Hardware Wallet. Last night when I set up my XDC account for the first time, it successfully let me access my XDC Network account. Here are the steps I am performing that is leading to the error now:
I go to Access My Wallet at https://www.myetherwallet.com/wallet/access
I click on Hardware wallets.
I click on Ledger.
Connecting to: XDC.Network.
Select a derivation path: XDC Network m/44'/550'/0'/0
I enter the pin to my Ledger Nano X.
I select XDC Network.
The Ledger Nano X displays "Application is ready"
I select Connect via USB.
A window is displayed, www.myetherwallet .com wants to connect. I highlight Nano X - Paired. I click on Connect.
I receive the error message, Make sure you have XDC.Network app opened
I am confused why it is giving me the error message to make sure I have the XDC.Network app opened, because it is opened on my Ledger. But everytime I try to Connect, the XDC Network app jumps out of the "Application is ready" status and goes back to the main menu and the XDC Network is unselected again.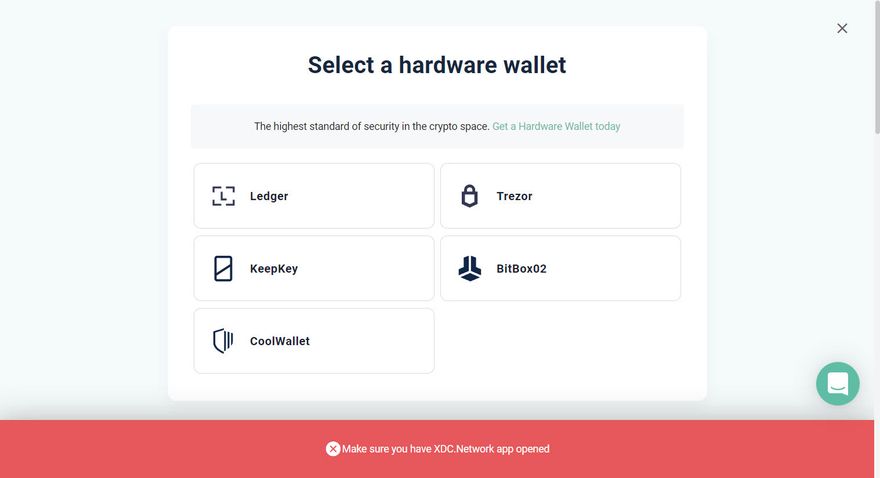 I am hoping someone can help direct me to what I am doing incorrectly.