Hey there! Welcome to Developers Forum for XDC Network!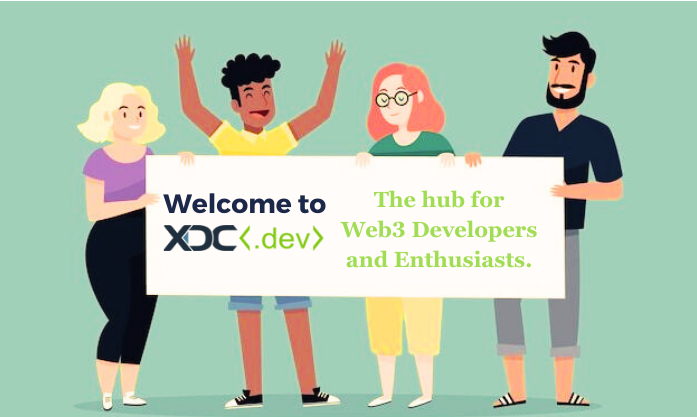 Leave a comment below to introduce yourself to the community!✌️
We're thrilled to have you join our community and tap into the incredible potential of the XDC Network. Whether you're an experienced coder or just embarking on this coding odyssey, know that our doors are wide open, and we're elated to have you aboard.
XDC.Dev is a technical forum and we request to avoid any promotional article as it will be deleted and the author will be restricted.
Introduction: Take a moment to introduce yourself to the community in this welcome thread's comment. Let the community know who you are, your interests, and what drives your passion for development. We're all ears!
Seek Solutions: If you have questions, you're in the right place. Create a new post detailing your query. The more information you provide, the better we can assist you. Feel free to include screenshots to make your scenarios clearer.
Our dedicated team of developers and moderators are here to assist you. We understand that sometimes coding roadblocks can be frustrating, but with our collective knowledge, we're confident we can find solutions together.
By sharing your queries openly, not only do you help yourself grow, but you also contribute to the growth of fellow developers facing similar challenges. Collaboration is key in our community.
Welcome aboard to xdc.dev! We're excited to witness your journey, exchange knowledge, and foster an environment of productive learning. Let's code, learn, and achieve great things together!