Hello, I am trying to build on tradetrust and I am trying to properly configure my dns txt, but my DNS TXT record could not be properly retrieved.
I believe I have formatted it correctly, my dns TXT is dtgtest.gaslimit.engineer. Please check to see if it's correct.
I have also console logged the information that was retrieved from my config.json on the right.
Thank you.
EDIT:
It doesnt work on the openattestation tool either
Link to OpenAttestation DNS checker tool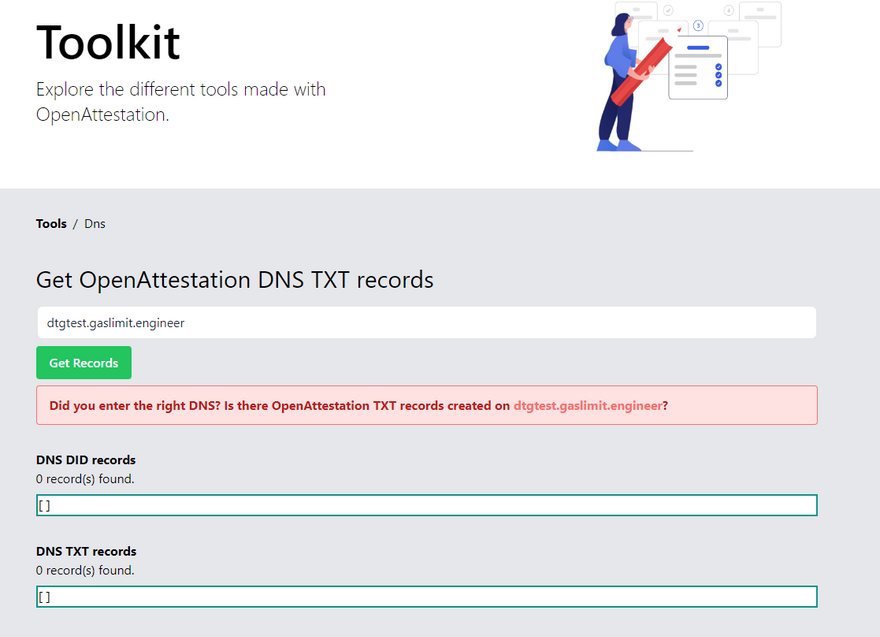 It works on other viewers, though