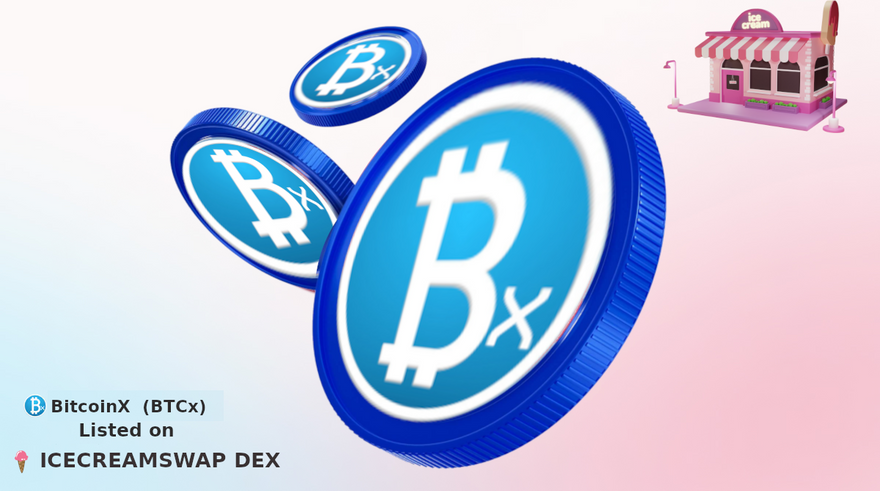 Dear Users!!!, we are excited to announce that BitcoinX ($BTCx) one of the leading projects on XDC Network, is now listed on IceCreamSwap multichain Dex.
BTCx is now fully tradable on IceCreamSwap Dex.
The listing of BTCx on IceCreamSwap Dex will enable its users make use of the various Unique features on our Dex such as:
Swift Trading without "Service fee": Our Dex design facilitates seamless trading, also Users of BTCx can now buy and sell $BTCx without any hidden or extra service fees.

Smart Dex Aggregator/Router: Users can now save extra cash while trading BTCx on our Dex all thanks to the "Fully Integrated Akka's Smart Dex Aggregator" that splits Input-tokens across the different routes with enough liquidity thereby limiting the drastic effect of price impact/slippage while trading.

Incentivized Farming with massive APY%: BTCx farming pool incentivized with huge APY% was also created to allow users earn passively just by holding and providing liquidity( Diamond Hand Rewards).
NB: Go to: https://icecreamswap.com/add/XDC/0xb6E57fBB2D44092f75d9da2769FFc788ce931320?chainId=50, Then Provide liquidity for XDC and BTCx, Navigate to the farm section:
https://icecreamswap.com/farms?chainId=50 Scroll down to find "BTCx - XDC" farm and Supply your LP tokens 🎉.
More Accessibility and Exposure : All thanks to our Multichain bridge, BTCx token can now be easily accessible by Users across the different chains supported on our Dex (Fuse Network, Bitgertchain, DokenChain, Dogechain, Bsc). NB: More chains will be added in due time.
BRIEF INFO ABOUT BITCOINX ($BTCx)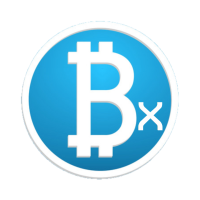 BitcoinX with a total supply of 21million, is a community token launched on XDC Network. BTCx tends to combine both the security and decentralization of Bitcoin with the speed and scalability of modern blockchain technology. With BTCx, you can easily and securely make transactions without the need for intermediaries, making it a means of peer-to-peer payments without boundaries (international transactions).
BTCx is also highly secure thanks to its use of the XDC Network core structure. This means that your funds are safe from any potential hacks and fraud.
BTCx Tokenomics:
Network - XDC Network
Symbol - BTCx
Contract Address - xdcb6e57fbb2d44092f75d9da2769ffc788ce931320
Decimals – 8
Total Supply: 21,000,000 ( With 1,000,000 - Founder, locked until December 17th, 2024)
NB:Listing on IceCreamSwap have also added more to the untilities to BTCx token.
In summary, listing of BitcoinX (BTCx) on our Dex, is currently in line with the IceCreamSwap expansion program on XDC Network. Users of BTCx can now fully utilize our services without Extra or hidden charges.
Moving forward, IceCreamSwap team will continue building and we hope to work hand in hand with projects on XDC Network, providing services that will be beneficial to Users on XDC Network.
Website: https://IceCreamSwap.com/
Telegram: https://t.me/IceCreamSwap_com
Twitter: https://twitter.com/icecream_swap
official medium: https://icecream-swap.medium.com/
Brisescan: $ICE
IceCreamSwap info : $ICE
BTCx website: https://bitcoinx.site/
BTCx Telegram: https://t.me/BitcoinXDC
XDC explorers: https://explorer.xinfin.network/
XDC website: https://www.xdc.org/