In a responsive move to the dynamic needs of our ever-engaged community, the XDC Network is delighted to introduce '0x' prefix support in Apothem Explorer. This progressive update is a direct outcome of the invaluable feedback and requests from our dedicated users and developers who continue to shape the XDC Network experience.
XDC Apothem, our comprehensive blockchain explorer, has long been a pivotal tool for users seeking comprehensive insights and information about transactions, addresses, and smart contracts on the XDC Network. We understand the importance of listening to our community and actively implementing solutions that enhance their experience within the blockchain ecosystem.
The integration of '0x' support in Apothem is a significant stride towards accommodating various aspects of the crypto landscape. 0x is a protocol that facilitates the peer-to-peer exchange of Ethereum-based tokens. By adding support for '0x' on Apothem, we're ensuring a more comprehensive and user-friendly experience for individuals engaging with this protocol on the XDC Network.
Now, users have the option to view transactions with either the '0x' or 'XDC' prefix according to their preference on the XDC Apothem Network. This choice empowers users to tailor their experience and aligns with our commitment to providing a flexible and user-centric environment.
To amplify this announcement, the XDC Community has shared their excitement on Twitter tweet link, expressing how this update enhances their interaction with the XDC Apothem Network.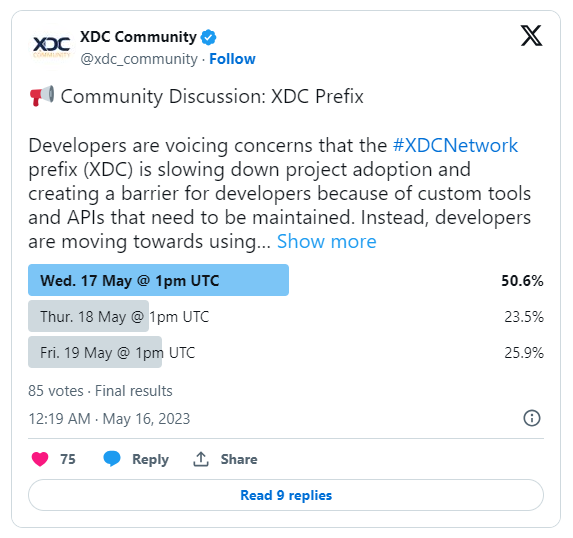 Additionally, developers can now access detailed information by choosing the prefix "0x | xdc" on the XDC Apothem explorer without the need to replace the prefix manually. This simplifies the process and streamlines the user experience, reinforcing our commitment to developer-friendly solutions.
Furthermore, for developers utilizing EVM-compatible tools like HardHat, Truffle, Foundary, Web3, the choice is now theirs. They can copy their XDC address with either the '0x' or 'xdc' prefix, eliminating the need for manual prefix changes.
To demonstrate this feature, we have addressed a specific query on the XDC Dev platform XDC Dev query link, emphasizing that users only need to choose the preferred prefix once on XDC Apothem explorer to access all the relevant details.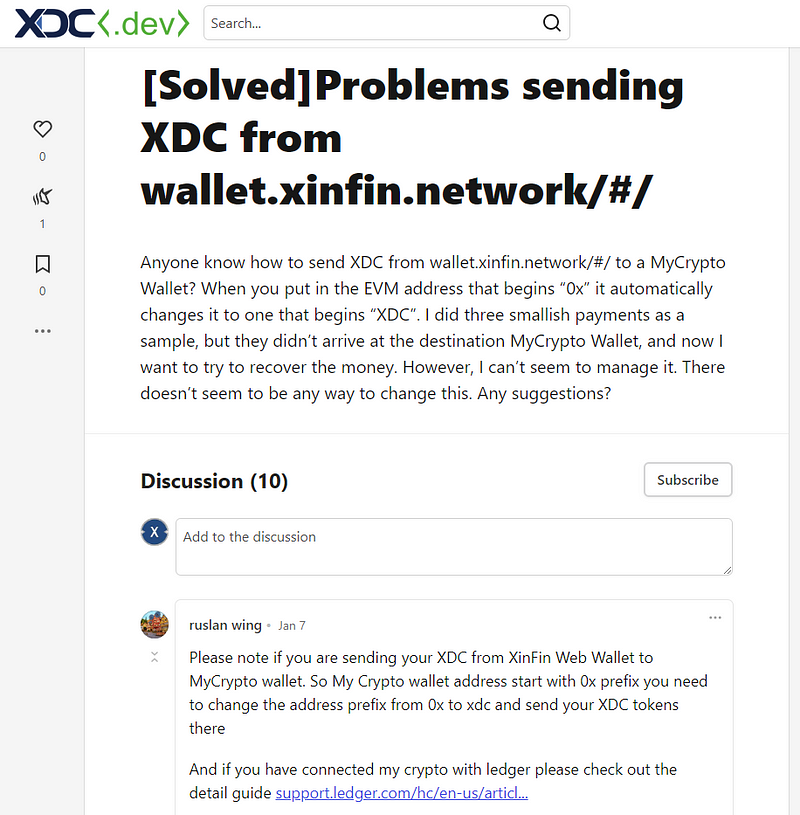 In summary, the addition of '0x' prefix support not only aligns the XDC Network with a broader DeFi spectrum but also offers a seamless and versatile experience for developers engaging with 0x-based assets on the XDC blockchain. Visit XDC Apothem to explore the latest '0x' support and witness the ongoing advancements driven by our dedicated community's feedback.
View the Explorer screens demonstrating support for the "0x" prefix.
All Transactions: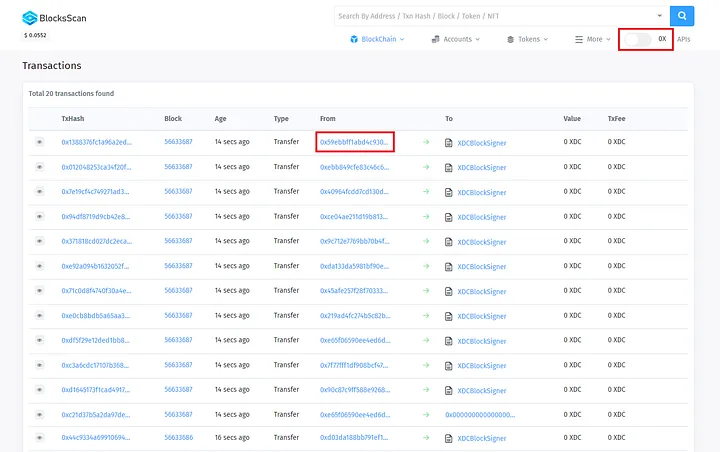 Particular Token Details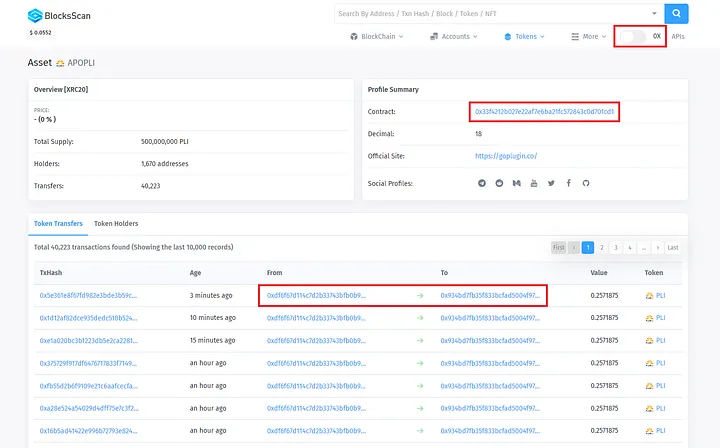 Token Transactions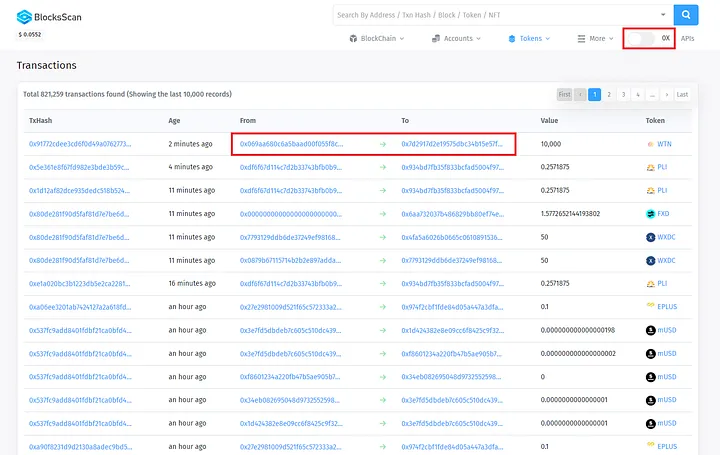 Verified Contracts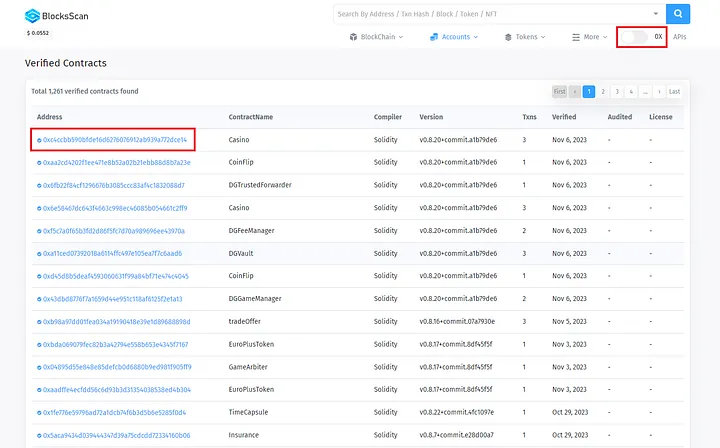 Thank you for your continuous support and engagement. Together, we are shaping the future of the XDC Network! Share your valuable feedback to contribute to our ongoing enhancements!
XDC Network Social Channels: