Introduction
How to fix the Invalid Address error when sending XDC coins from MyEtherWallet is covered in this article.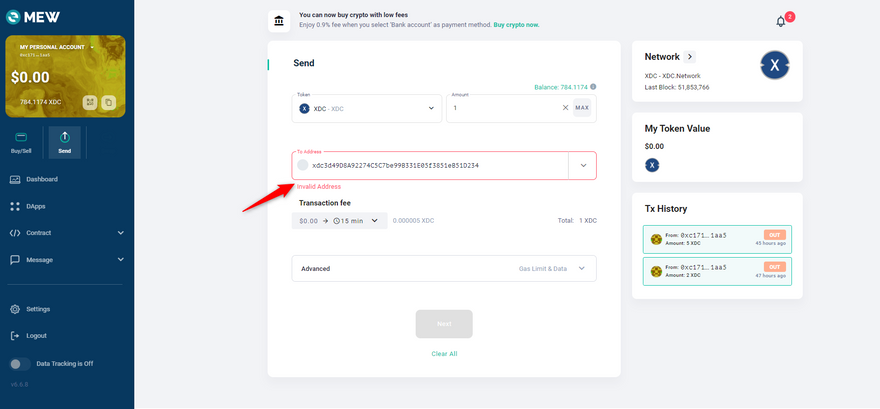 The Not ETH network error that results from this problem also affects MetaMask.


Solution
Both these errors can be solved by replacing the prefix "xdc" with "0x" in the destination address.
For example:
xdc3d49D8A92274C5C7be99B331E05f3851eB51D234
becomes
0x3d49D8A92274C5C7be99B331E05f3851eB51D234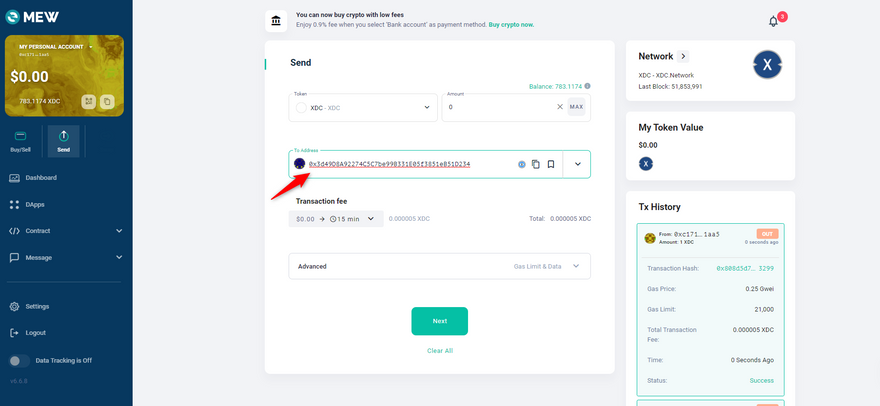 This will make it possible for MetaMask and MyEtherWallet to comprehend the destination address and send your coins on the XDC Network to the appropriate account without any problems.
We strongly advise sending a small test XDC amount first if this is the first time you are encountering this problem.