Hey XDC Fam!
We are excited announce Non-Fungible Tokens (NFTs) on the XDC Network is now supported in the Collectibles Tab of D'CENT wallet.
The latest addition of XDC Network brings to total of 5 different blockchain networks (XDC Network, HECO, Polygon, Ethereum, and Klaytn) that D'CENT Wallet users can manage NFTs to Receive, Showcase, and Send from the NFT (Collectibles) tab.
🚨 NOTE that for iOS users, Collectibles Tab is now accessible from the D'CENT App's built-in Dapp browser (Discovery).
How to manage NFTs on the XDC Network
How to Receive NFTs to your XDC wallet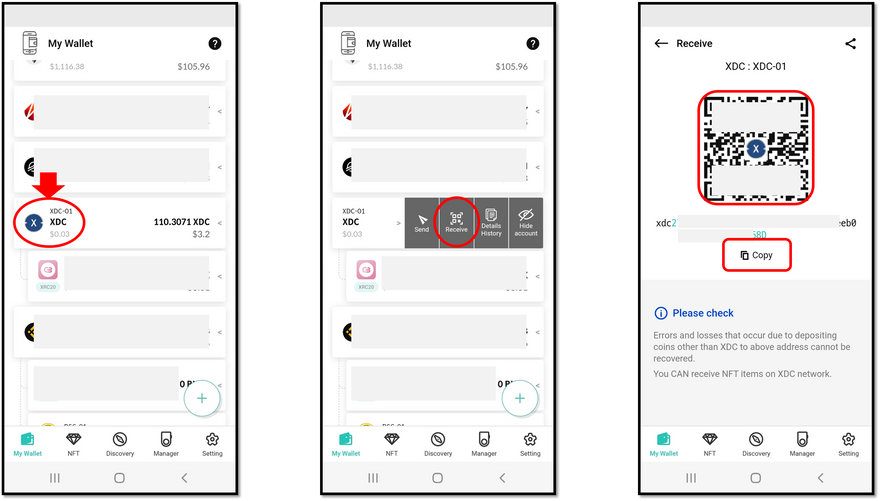 Click on your XDC account and click the 'Receive' option. Use the QR code or click on the 'Copy' button. From the NFT marketplace, send the NFT to your XDC address.
How to View your NFTs
When you receive NFT tokens to your address, they will appear at the 'NFT' (Collectibles) tab. You can also enable or disable view of NFTs from the setting.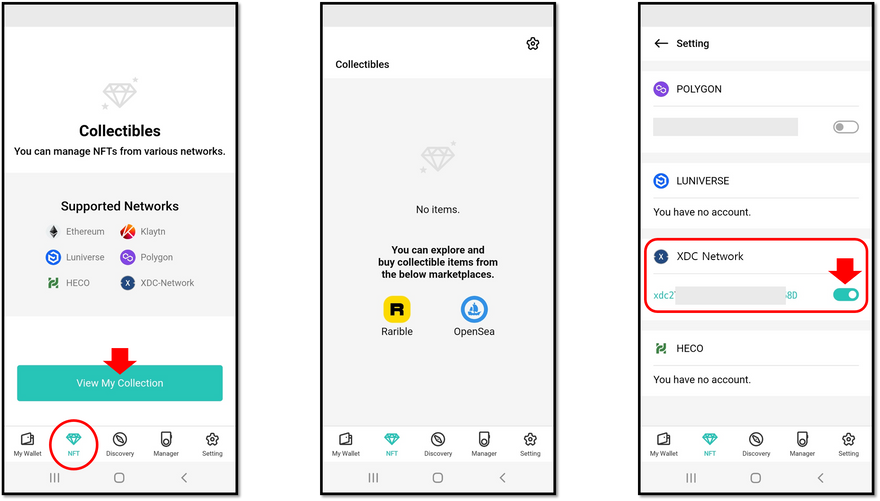 Go to the NFT (Collectibles) tab and make sure the XDC Network is enabled from the setting menu.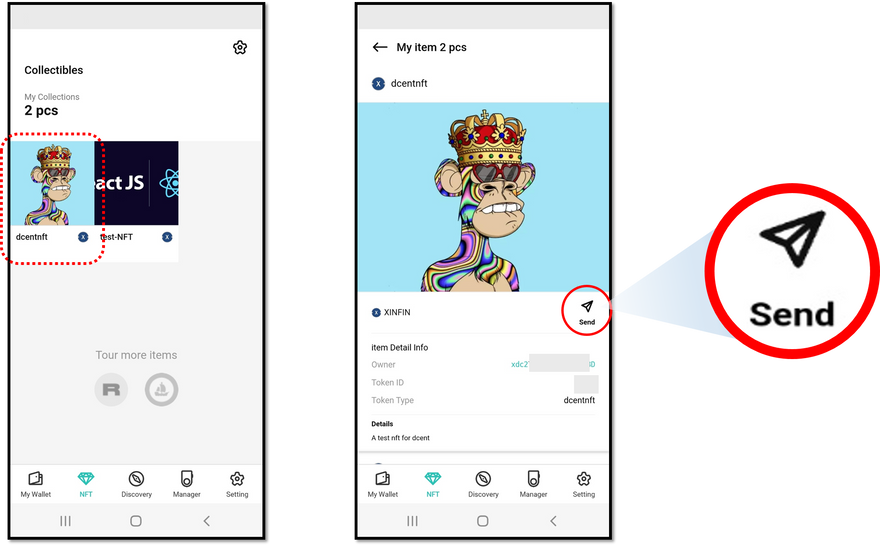 XDC Network based NFTs will magically appear in your collection. You can get a detailed view by clicking on an NFT item.
How to Send an NFT to another address
To transfer an NFT collection to another address, go to the detailed view of the collection and use the 'Send' button. Enter the recipient address, set the transaction fee and confirm to authorize the send transfer.
[D'CENT Wallet]
D'CENT Wallet is created by IoTrust, a company founded by security experts with over 15 years of security know-how and engineering experience in developing deeply embedded security solutions based on secure-chip technology (SE and TEE). D'CENT Wallet aims to protect users' digital assets by combining software and hardware security solutions. Users have the choice of using the Biometric Wallet, Card type Wallet, or the Software Wallet.
Get our latest news first:
Subscribe to our mailing list : https://dcentwallet.com/#subscribe-email
Website | Medium | Twitter | Instagram | Facebook | LinkedIn | Youtube
⭐Become a D'CENT Fam! Join our Reddit Community⭐
https://www.reddit.com/r/dcentwallet/