This article is a guide on how to list any XRC-20 token on Globiance DEX
Globiance DEx is a decentralized liquidity protocol on XinFin Network that allows you to list any XRC20 token. Any token can be listed and sold. Each pair is managed by a Globiance Dex contract and anyone, including you, can become a "liquidity provider" for a pair by putting reserves in the pair's pooled assets
Let's say you are a crypto or DeFi project that has an XRC-20 token and you want to list it on Globiance Dex. Here's what you need to do.
Preparation
Install XDCPay and Extension wallet on your browser.
Deploy your XRC-20 token contract to XinFin mainnet
Send your XRC-20 tokens to your XDCPay wallet
Listing your XRC-20 token on Globiance Dex
Go to Globaince Dex at https://dex.globiance.com/
Connect your XDCPay wallet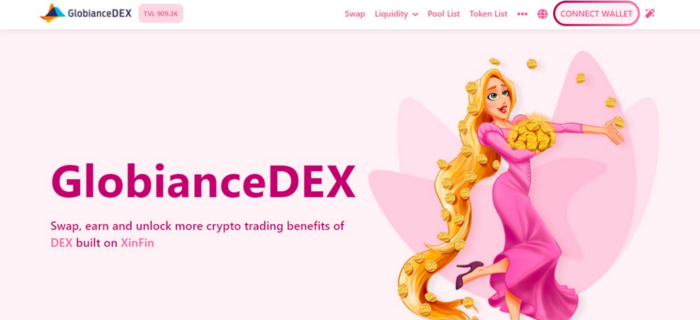 Click on the Liquidity tab in the upright corner
Click on Add Liquidity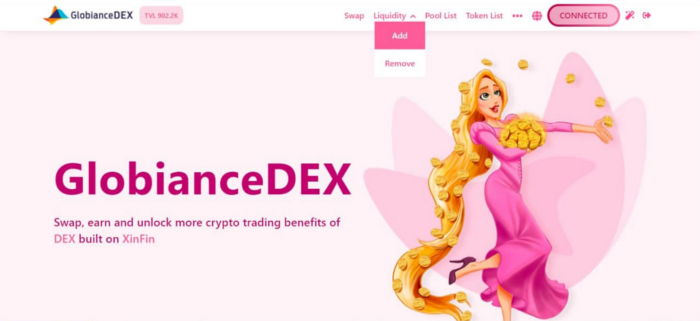 Click on the 'Select a token' button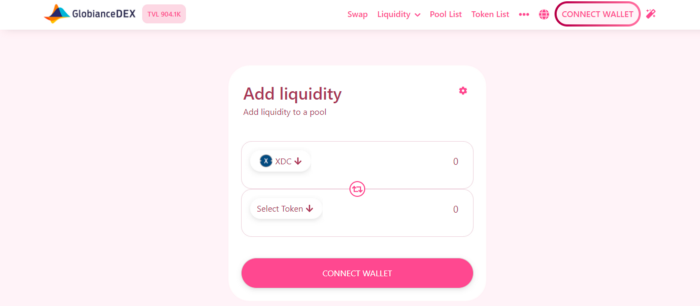 Paste your token's contract address to the 'Search name or address field, and add the token.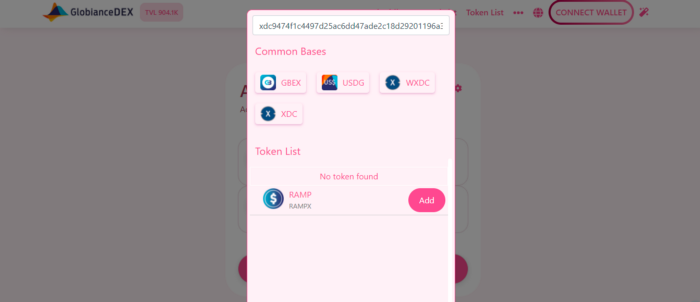 Press Create the pair under your token's name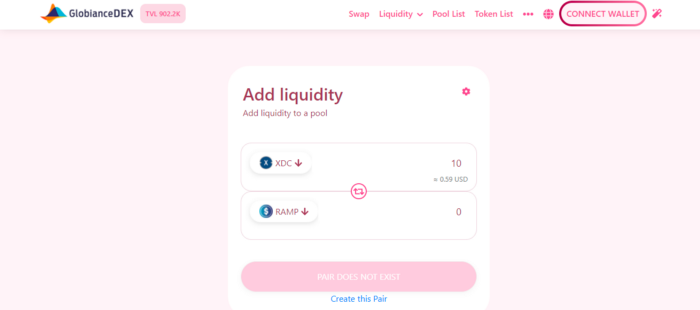 Please remember that the first Liquidity Pool creation will form your initial token price. For example, if you input 1 XDC and 1 RAMP token, that means that 1 RAMP = 1 XDC initially. Then the market will form a fair price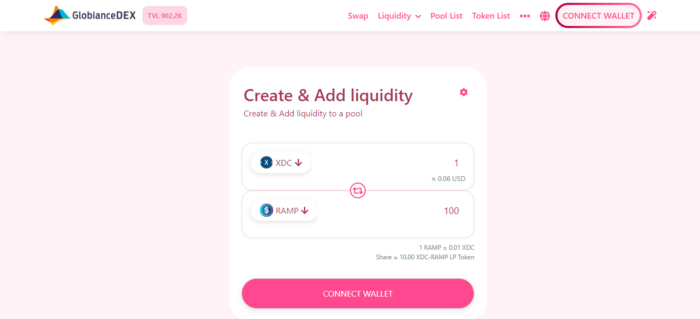 Choose how many of your tokens and ETH you want to deposit for a pool
Press the Approve RAMP button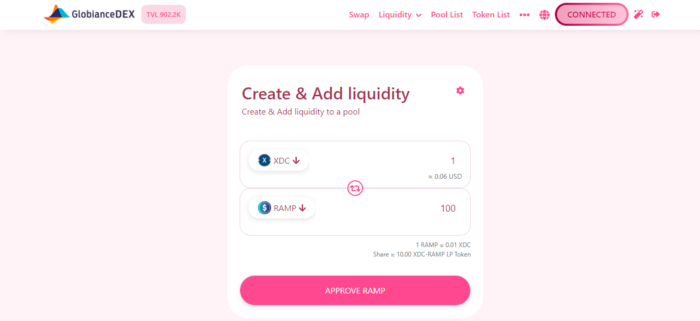 XDCPay will require a confirmation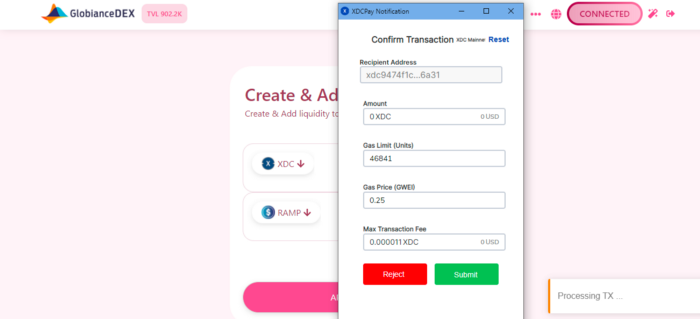 Approve the supply with the 'Create Pair and Add LQD button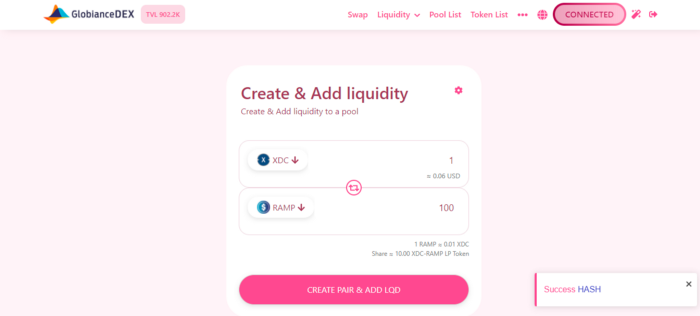 Congrats, you just listed your token to Globiance Dex exchange!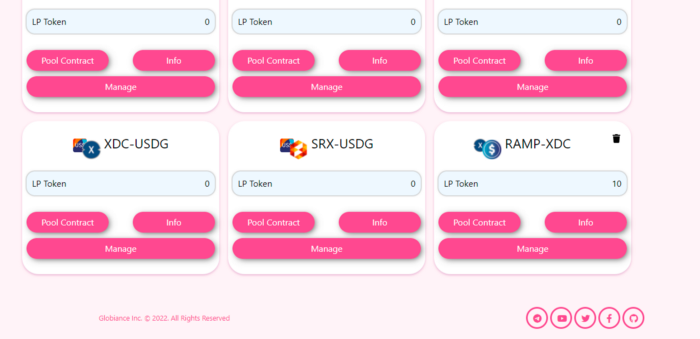 Now you need to find the community to buy, trade, and swap it.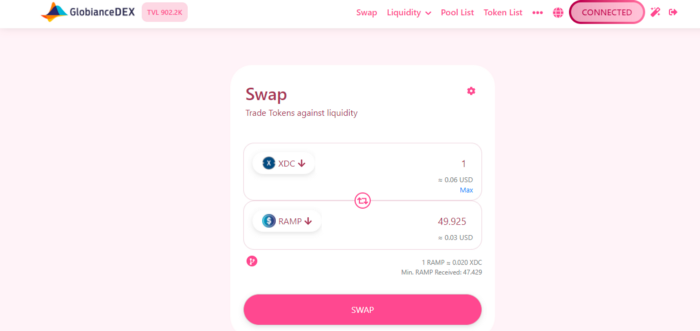 In the meantime, if you have any questions about XRC-20 tokens or you are a DeFi project and want to know more about how to migrate your project to XinFin Network you can post your question and we can start witha Discussion