So, I was just trying to access XDC wallet on Trezor Hard wallet using Web Wallet but it keeps on loading indefinitely.
Steps that I followed to access XDC wallet through Xinfin Web wallet are
Connected my Trezor device to the Laptop.

Downloaded and installed the bridge from the link
https://wallet.trezor.io/#/bridge
Went to https://betawallet.xinfin.network/#/ and selected Access wallet, selected Hardware wallet and then selected Trezor and clicked on continue.

Continue button redirected me to https://connect.trezor.io/8/popup.html# and then it just kept on loading indefinitely as shown in the screenshot below.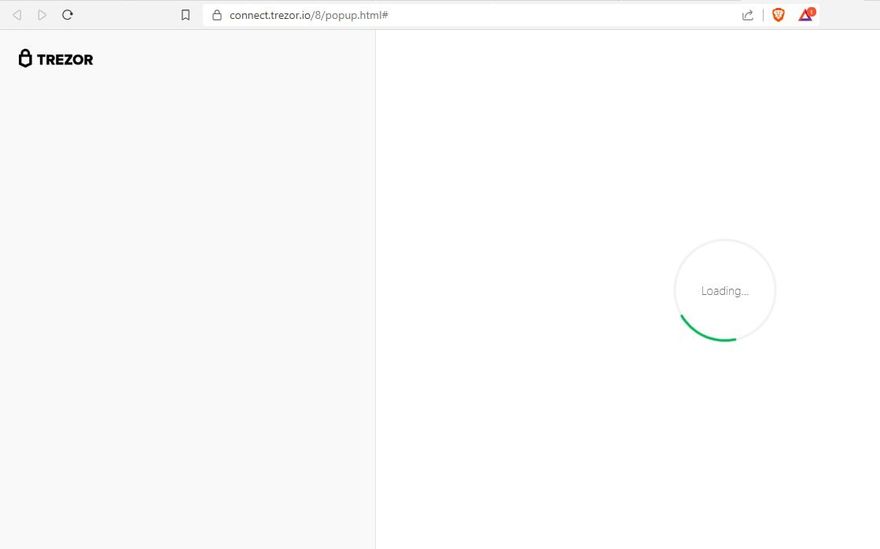 I even asked few other community members before posting the issue here and everyone of them are stuck at the same page.
We'd really appreciate if the issue can be checked and solved on priority basis.