XSwap Protocol is focused in expanding the XDC network and has developed a range of products for the entire XDC community. Recently, we have released our XSwap wallet.
The XSwap wallet was developed to provide the XDC community the best wallet to store, earn and grow their XRC20 tokens. It is a non-custodial Defi wallet where you own your crypto and your private keys. What's good with this wallet is that it allows users to automatically connect to all of XSwap's dApps in just literally 3 clicks. It's simple, secure, fast and easy to use. How cool is that?!
Users are also able to connect to other dApps in the XDC network as long as they are integrated to Wallet Connect. Visit here to know more about our wallet.
You can view the XSwap wallet informational video here.
XSwap wallet is currently available in the Android version and you can download it from the link below.
https://play.google.com/store/apps/details?id=com.finance.xspswap
We have also developed an Apple iOS version and it is coming soon.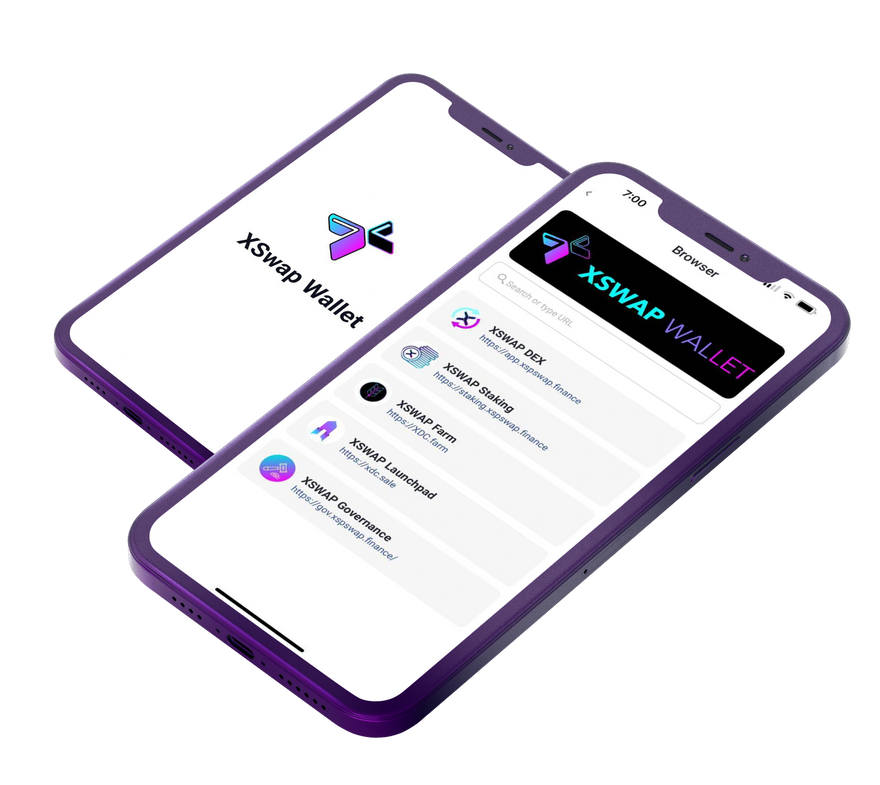 Other XSwap Protocol Platforms and all are LIVE!
AMM DEX
Yield Farm
Launchpad
Website: www.xspswap.finance
Twitter: https://twitter.com/XSwapProtocol
Telegram: https://t.me/real_XSwapProtocol