About Coinstore

Coinstore is a global cryptocurrency exchange for numerous digital assets and cryptocurrencies. It aims to be the most convenient, secure and efficient way of trading cryptocurrencies.
Launched in April 2021, we are based in Singapore and its goal is to become the world's leading cryptocurrency exchange, offering a complete package for both beginners and experienced traders.
The company was established by a global team of professionals, aiming to provide users with the ease of use, 24 hours localized services. The platform is available in more than 120 countries.
Global Establishment

Coinstore is a cryptocurrency company that has set up and established teams globally.
The team at Coinstore are advocates of cryptocurrency and they are passionate about what they do. They have set up teams in different countries so that they can provide the best service possible to projects and users.
Current established teams:
Asia - Singapore, India, Philippines, Dubai, Vietnam, Thailand, Indonesia, Malaysia

Africa - Nigeria, South Africa North America - USA, Dominican Republic

South America - Brazil, Argentina

Europe - UK, Russia, Turkey, Ukraine
Execution and Metrics

Activities to reach objectives and goals are defined and carried out, including metrics to gauge the success of particular activities in reaching the goal or goals. The consultancy engagement services can involve, but not limited to:
Listing on Coinstore
Development of strategy
Advising and overseeing activities to improve effectiveness and efficiency
Present and train industry best practices
International Media & Marketing
Market Validation
Coinstore has been the fastest growing Centralized Exchange in SouthEast Asia with constant growth of average 98,000 new users monthly. As of 31st August 2022, Coinstore has over 2,100,000 registered users with a daily trading volume is over a 180 million.
Top 5 Countries in SEA Regions
Population Percentage (%)
Indonesia - 16.3%
India - 15.1%
Vietnam - 13.3%
Philippines - 10.9%
Thailand - 9.7%
As a company, we believe in building long-lasting client partnerships which help us all grow.
Putting a smile on a customer's face is everything to us. Previous happy clients of Coinstore includes
https://redlight.finance/
https://townstar.com/ (by Gala Games)
https://mirandus.game/ (by Gala Games)
https://grit.game/ (by Gala Games)
https://www.nexus.io/
and counting…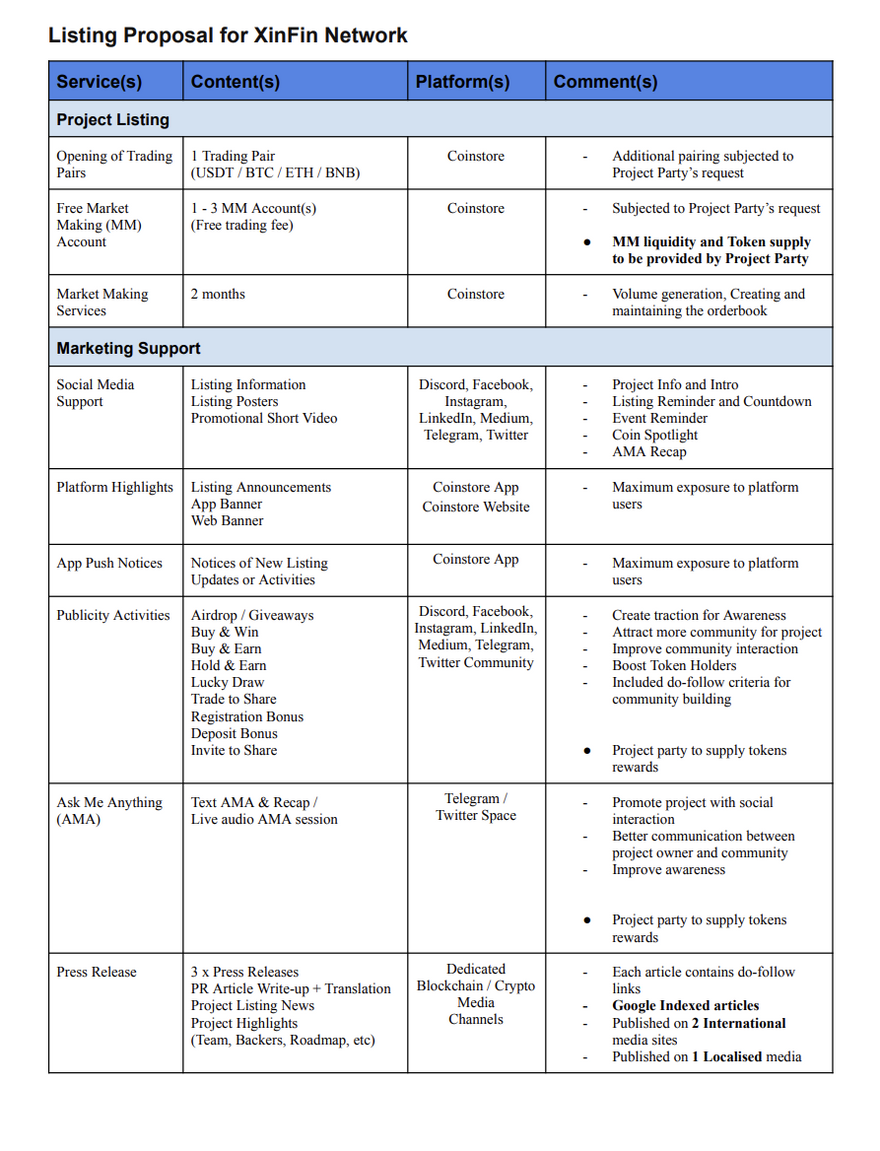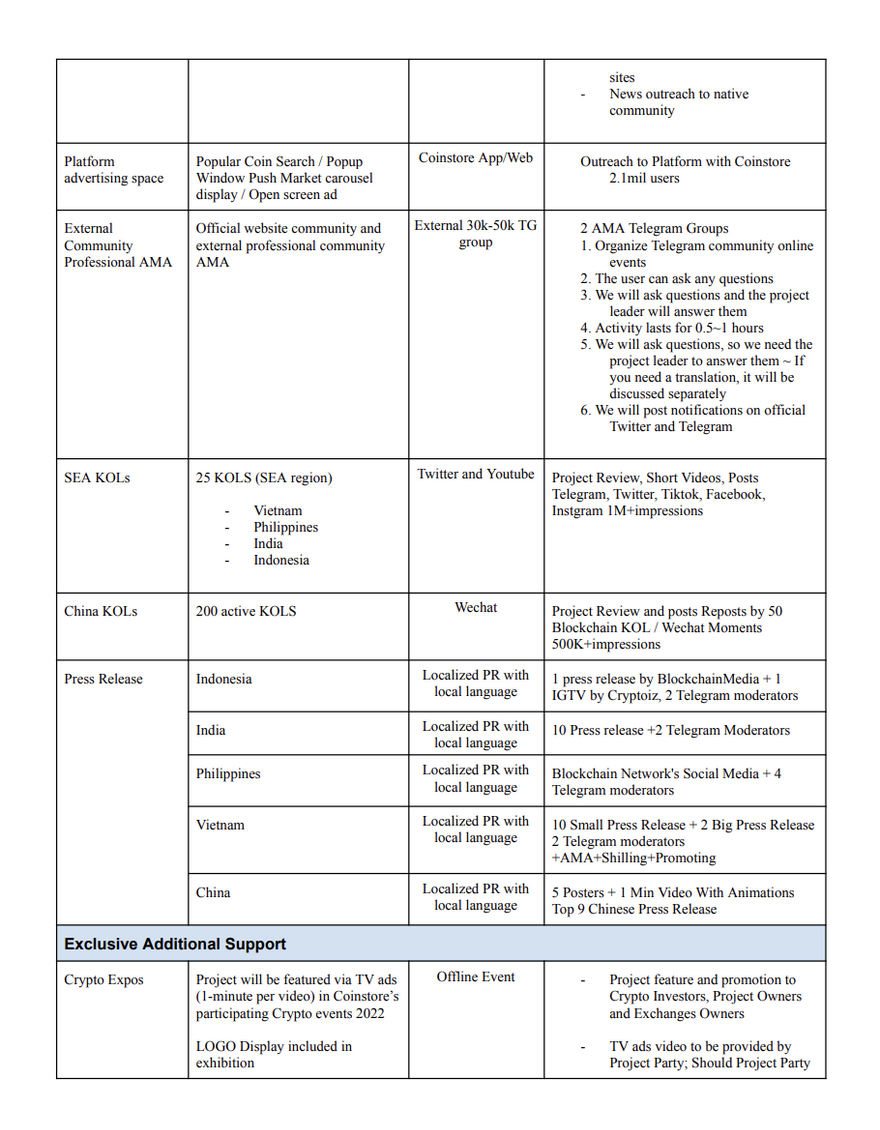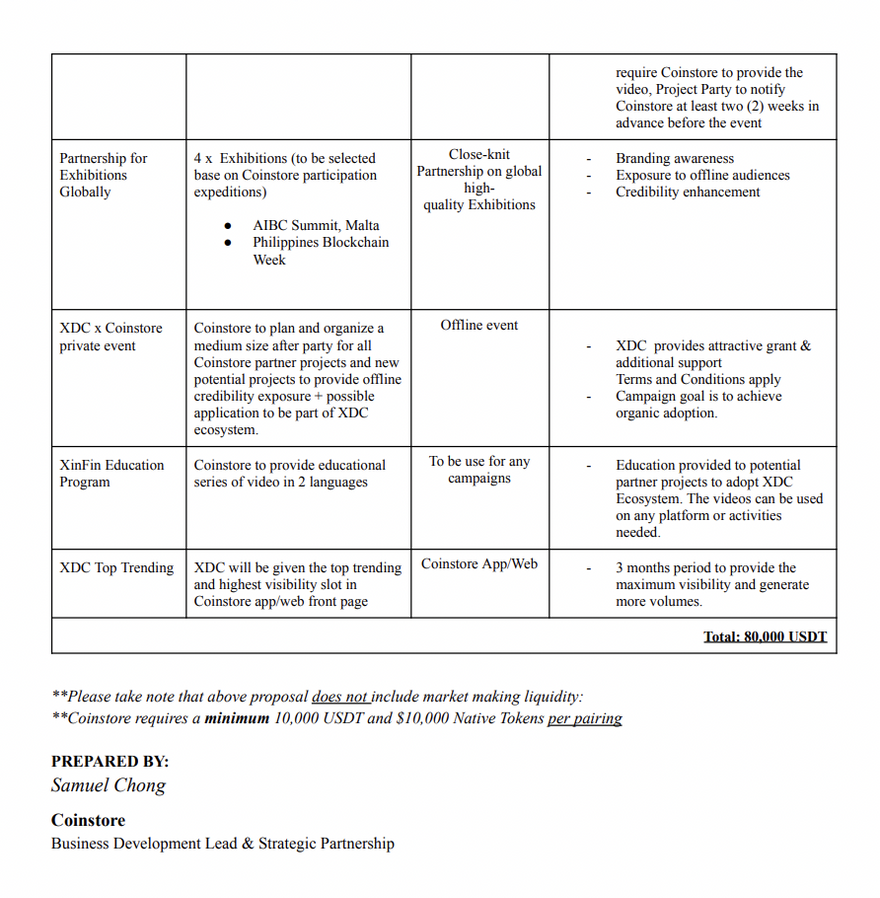 Look forward to discuss in details with XDC Team about potential in depth collaboration and accelerating towards huge adoption in Asia.
Thank you and have a nice day!