Summary of the issue:
I am testing usage of Trezor with the Beta version of the new XDC web wallet at https://betawallet.xinfin.network/ and am unable to get it working with Trezor
Local Trezor bridge has already been updated recently
Trezor is working perfectly with MetaMask for normal XDC network interactions
Browser used for testing is Brave
OS used for testing is Ubuntu 22.04 LTS Desktop
Actions so far to test direct Trezor usage:
Clicked the "Access my Wallet" button
Clicked the "Hardware Wallets" button
Connected a Trezor device to the computer
Clicked the "Trezor" button on the website
The following page then opens in the browser but the green circle just keeps going around. Doesn't progress from here. There is also no extra information or instructions shown on the Trezor display. The web browser screen is: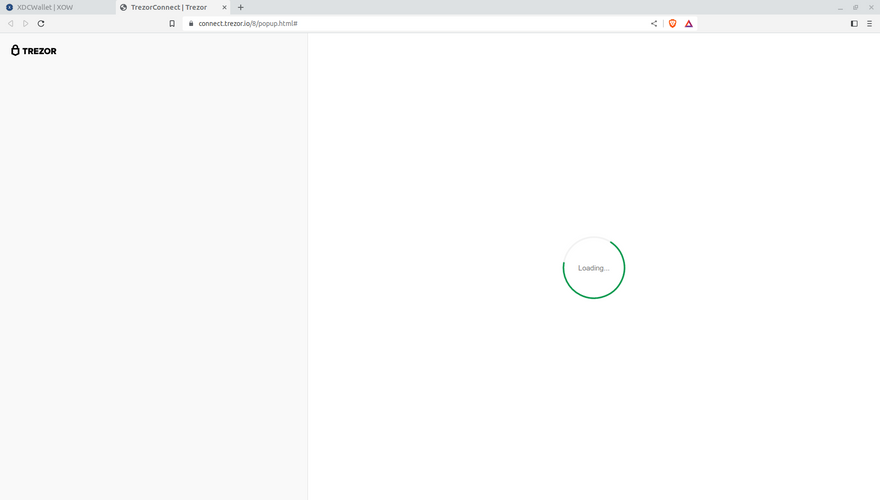 Actions so far to test Trezor usage via MetaMask:
Ensured Metamask was active as an extension on web browser
There are no other Web3 wallet browser extensions open
Metamask is connected to the IceCreamSwap RPC and explorer with the following details: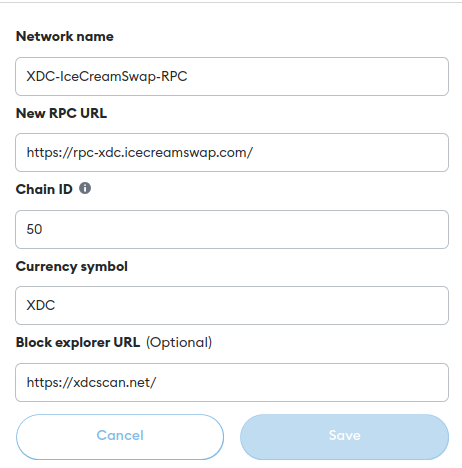 Clicked the "Access my Wallet" button
Clicked "Browser Extension" button and received the error message shown at the base of the image below: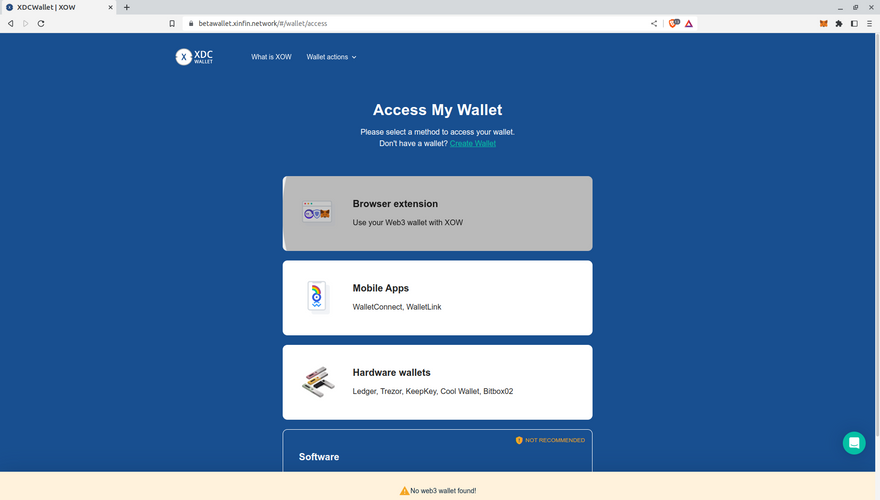 Manually added the beta wallet site as a manually "Connected Site" to the currently open Metamask wallet address as in the image shown here: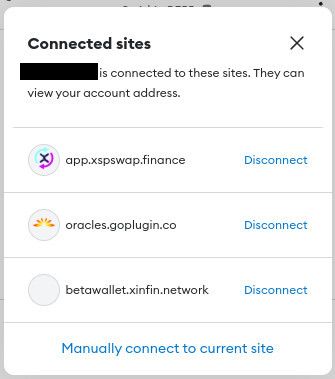 Then tried clicking the "Browser Extension" button again but I'm still receiving the same error "No Web3 Wallet Found!"
Posting here so the issue is noted and can be addressed. Thanks guys.