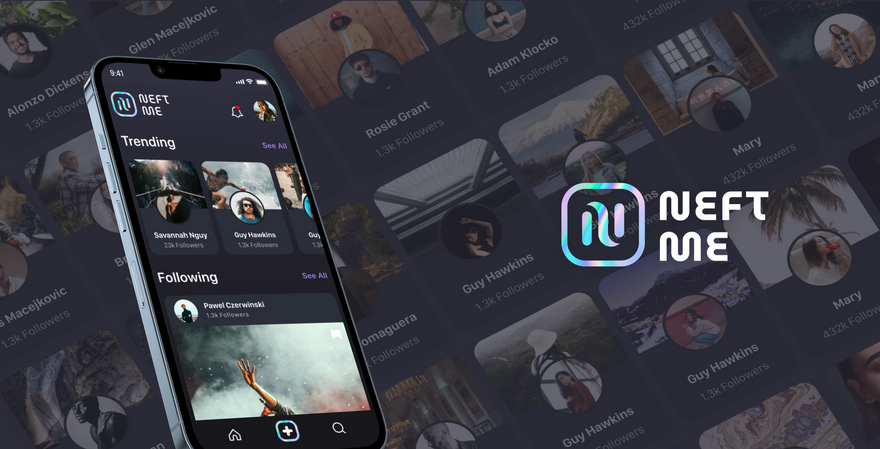 So far, "traditional" social networks (web2) are centralized, where most of the value created is controlled and belongs to an entity, paid by advertisers for our attention, while users fight for followers and likes as a measurement of perceived success, fame, and ego reinforcement.
Nowadays only users with a lot of traction regarding views, followers and likes can somehow monetize their content. Neftme will plain the level regarding monetization possibilities around user´s content and social interactions, in a decentralized and client user focused way.
NEFTME is a "Create to Earn" NFTs social network dapp, where its users can monetize by creating content in NFT format, whether in photo, video, or sound.
This NFTs social network allows its users to buy, sell and invest in each other's content, making them earn $NEFT tokens, which can be swapped for money!
Finally, we developed NEFTME Challenges, a new and fun way to communicate, that allows users to challenge each other in exchange for tokens. You can propose to your friends 3 types of challenges: "surprise me", "challenge me" or "write your own challenge." Once they accept, they will have 24h to submit the completed challenge to you in exchange for $NEFT Tokens.