In order to use the Cyclebit services and get the opportunity to accept XDC payments you need to fill out this form.
From now on, any product can be paid for using XinFin Digital Contract ($XDC) tokens, with the whole transaction taking just a few seconds.
Spend XDC at any store, restaurant, or other establishment supporting the technology means excellent flexibility and convenience. The transaction is fast, easy, and user-friendly.
After you send us the completed form, we will create an account for you and provide login details.
Two products are currently available: Cycle POS and Cycle Online (WooCommerce).
Cycle POS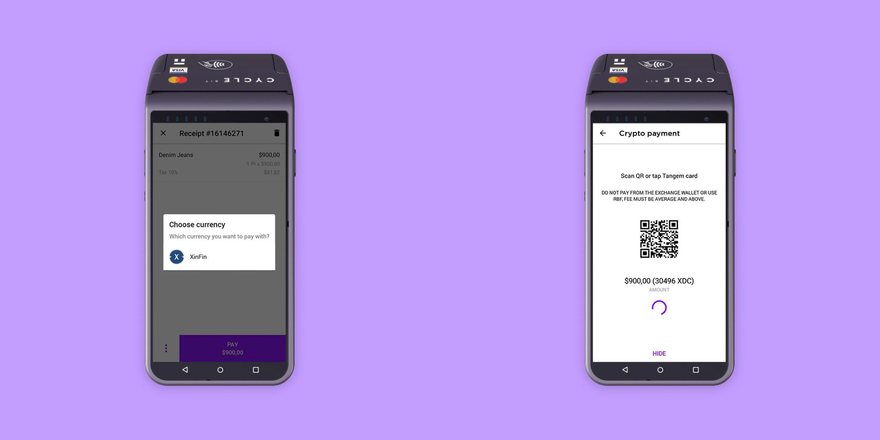 For Cycle POS, you will be provided with several one-time Activation Codes (one for one device), a Password, as well as authorization data for your processing account - Email and a Secret Key.
Download and install Cycle POS app from Google Play.
Open Cycle POS app
Tap "Activate" -> "Setup" -> give all permissions if needed.
Enter one Activation Code.
Tap "Continue"
Enter the Password provided to you.
Go through the following tabs.
Set the short access code -> "Save".
Tap "Settings" then go to the "Payment method".
Tap "Activation" another one time and enter your processing login details (Email and Secret Key).
Done!
Now you can accept XDC through the "Selling goods" tab in the main menu.
Cycle Online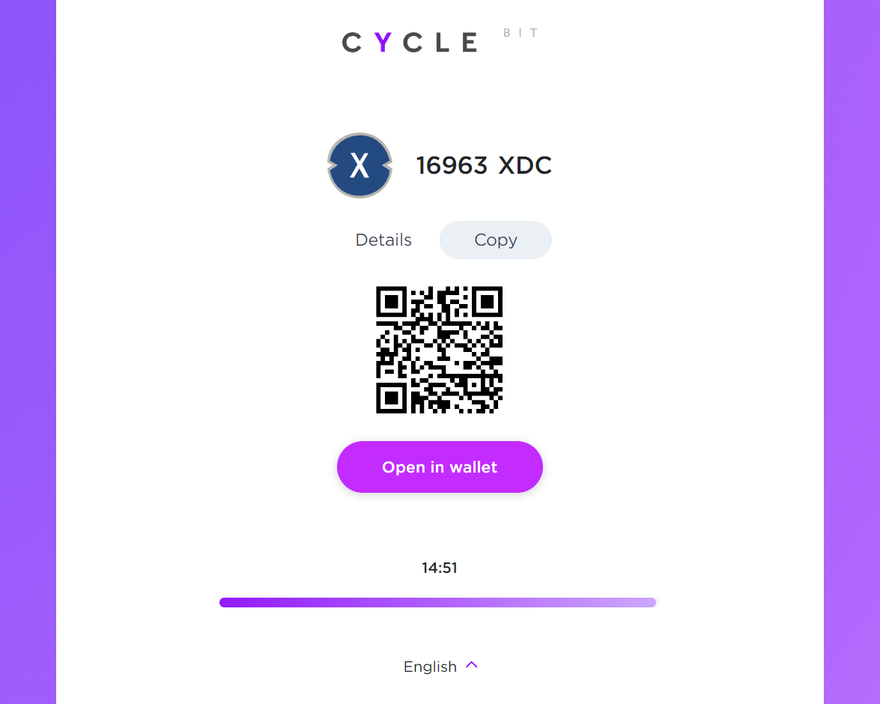 For Cycle Online, you will be provided with an Email, a Secret Key and a Server Secret Key.
The plugin can be installed through the WordPress plugins store inside your WordPress Admin Dashboard (just find "Cycle Online For WooCommerce"), as well as downloaded and installed manually from here.
After installation in WooCommerce payment settings, you will need to insert the received authorization credentials and your customers will be able to perform payments via Cycle Online.
Dashboard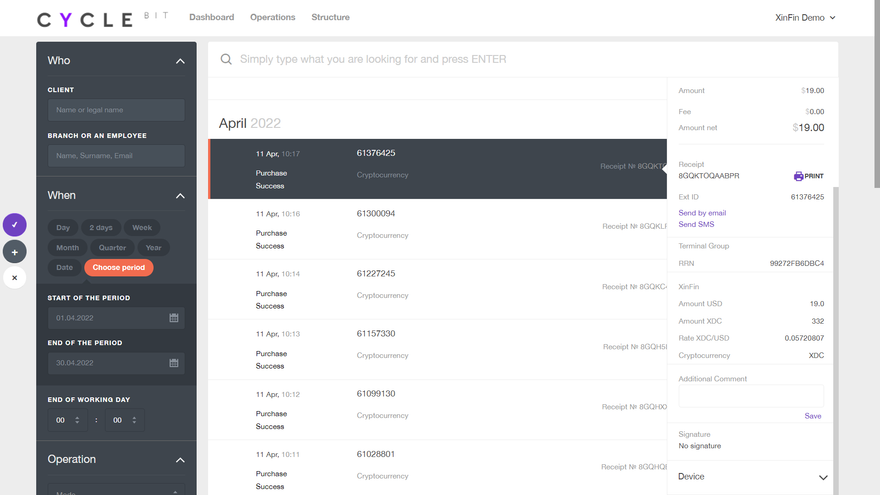 You will also be provided with login credentials for the Cyclebit Dashboard.
In the dashboard, you will be able to track all your successful and unsuccessful payments made through Cyclebit processing platform.