I am trying to get a private XinFin node up and running, by following this guide.
Steps to reproduce:
Follow the guide in the link, using puppeth from the XDPoS Chain repo to generate bootnode.key and genesis.json.
As per the aforementioned guide, clone the Local_DPoS_Setup repo and replace genesis.json and bootnode.key.
Update .env to include your private keys.
Edit run.sh to change the project directory and the enode urls generated from the first step.
However, I am getting the following error at the very last step, after setting everything up and executing run.sh.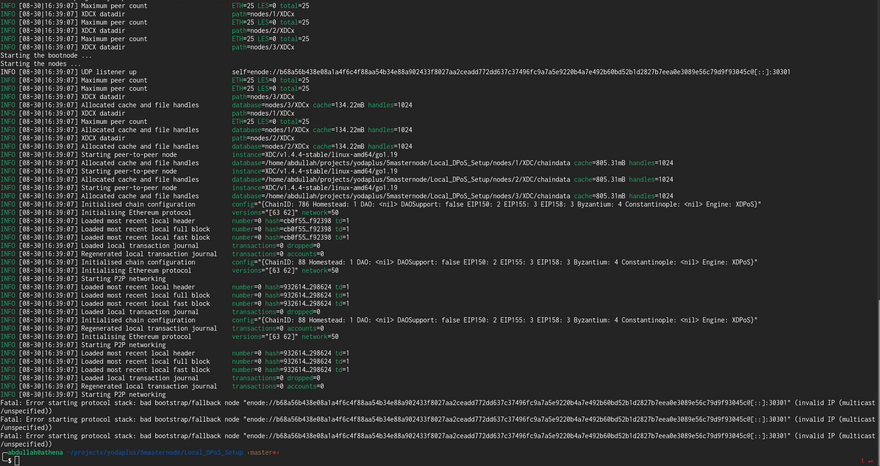 Error Message:

Fatal: Error starting protocol stack: bad bootstrap/fallback node 

"enode://b68a56b438e08a1a4f6c4f88aa54b34e88a902433f8027aa2ceadd772dd637c37496fc9a7a5e9220b4a7e492b60bd52b1d2827b7eea0e3089e56c79d9f93045c@[::]:30301"

 

(

invalid IP 

(

multicast/unspecified

))



Any help/advice debugging this would be much appreciated!