What a month it has been for XDC and The Plugin Team!!!
We at Plugin are constantly improvising our system and working on many initiatives to develop XDC & Plugin Eco System.
With all these projects coming up, our node members will be engaged with many more activities/job setups, and during all this, there will be many more concerns and issues on the development of the project and installation part. Before the mature e-commerce era, users with questions, concerns, or complaints had to email or call a business for a response from a human. But we at Plugin have made sure that our ticketing platform is the most engaging and responsive system and the platform should make sense of the various solutions that can be expressed as well as help manage conversations in a natural, non-robotic way. The goal is to get members the information they need without running into any dead ends.
Delivering great service consistently to our members takes effort but the right ticketing system makes it easy.
We have improved our engagement by reducing the time to respond to a ticket to 05 - 30 minutes during working hours and 12-24 hours during weekends.
We are continuously improving the quality of responses and are coming up with FAQS for tickets that are raised frequently. This will reduce the time that members have to spend on a ticket and give them the solution they are looking for in one go.
The SLA Metrics for this week (1st - 7th December) are:-
Total number of tickets this week - 11
Total number of solved tickets this week - 8
Total number of in-progress tickets this week - 3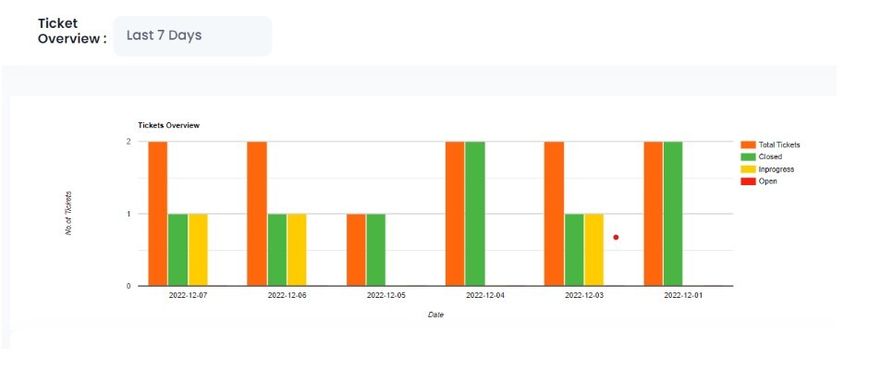 Going forward, we will be posting the metrics every Friday.
We are enhancing our Plugin Architecture so if you have any suggestions feel free to leave your comment/feedback here.!