Repo: https://github.com/XinFinOrg/XDPoSChain
I would share the current Xinfin main blockchain git workflow for anyone who wants to contribute. This will include branch placement and testing network also tagging process.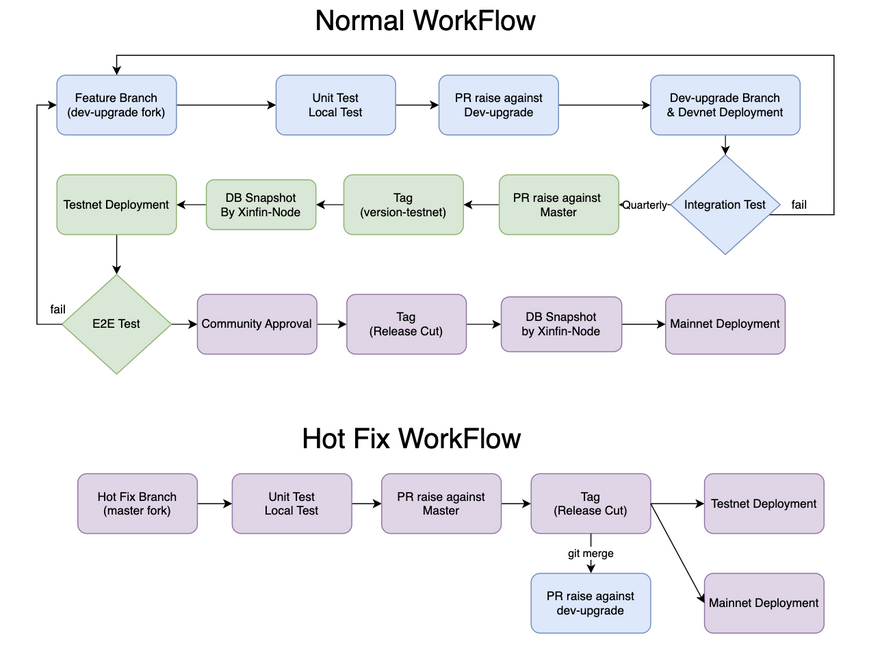 Key Points:
Always fork from dev-upgrade unless you are doing hotfix
Quarterly merge from dev-upgrade to master will including 1 and more changes.
Community Approval can take longer for months or more then year.
Protocol Team will help mainly on PR review and Tagging on github.